KTLA 5 recently reported on a story about a string of robberies in Fullerton. Police say that a white or Hispanic male with a sweatshirt and a bandana entered three homes in Fullerton, two on the same street, brandishing a gun and demanding money from victims. The police are still on the hunt for the perpetrator. Based on his description, they believe that he could have committed three other robberies about a month and a half earlier in the same area.
Armed robbery is a serious crime that happens all around the country. In 2011, the state of California had 42.97 robberies per 100,000 citizens involving a gun, higher than the national average of 39.25. Almost anyone can fall victim to an armed robbery, and if things end badly the victim could be harmed or even killed. There are, however, some ways to cut down on the likelihood of armed robbery in Orange County.
Tips To Prevent You From Becoming A Victim
Armed robbers usually follow specific patterns, which means there are several things that can be done to stop you from falling prey to those who want to forcibly steal things from you:
If you are going to be walking at night in a dangerous area, try to find someone to accompany you. If this is not possible, make sure that you avoid secluded paths and places where it would be easy for someone to hide behind a tree, shrub, or obstruction. It is also wise to carry some form of personal protection if you know you will frequently be walking through dangerous neighborhoods.
If you run a business in Orange County and want to ensure that you do not fall victim to an armed robbery, always schedule at least two people to close up the store or business at night. Provide all of your employees with sufficient training when it comes to identifying robbery suspects and what to do in the event of an actual robbery. Also consider getting a silent alarm installed that can alert police that a robbery is going on without letting the criminal know.
Secure your home's doors and windows. According to KTLA, in several of the robbery cases in Fullerton, the suspect entered homes through a garage door. Make sure that your garage, doors, and windows are secured at night before you go to sleep or if you are going to be home alone. You may want to invest in a home security system so that you can immediately let emergency responders know that a robber has entered your home.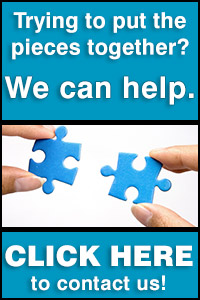 Can Private Investigators Help With Robbery Cases?
Catching criminals is typically the responsibility of your local police department. However, in cases where you think the crime was committed by someone you know – or know of – a private investigator might be able to help. Investigators can use surveillance to determine whether or not a person's behavior is suspicious. They can also interview witnesses who were around at the scene of the crime, which often yields information about where the suspect went and what they looked like.
Armed robbery happens everywhere: even people who take measures to protect themselves from getting robbed could one day find themselves staring down a gun or being threatened with a knife. If you or someone close to you has been involved in this type of situation, your first step should be to report the crime to the police. For quicker results, hiring a private investigator in Fullerton can be one of the best ways to solve the case and bring the criminal to justice.